---
Address Validation Pricing
Our address validation & cleaning service is prepaid and available in units of 1000 addresses.
We offer a pay-as-you-go pricing model as well as subscription plans:
One-time/Pay-as-you-go: Add credits to your account anytime by making a one-time payment.
Monthly Subscription: Pay a fixed amount once each month and we add credits to your account automatically.
The credits in your account can be used for both, the
address list validation
and the
address validation online API
.
We offer global address verification for 240 countries world-wide. Prices for the validation of US addresses start at $ 0.019. If you need coverage for a single country only or plan to validate more than 100.000 addresses, please contact our sales team and request a price quote.
You can pay by credit card, PayPal, bank/wire transfer, invoice or check.
European Union residents please add 19% VAT/MwSt, or enter your VAT ID during checkout if you are from an EU country outside Germany.
Price per
US address
Price per
international address
1 - 24 000 addresses

$ 0.019

€ 0.017

$ 0.099

€ 0.089

> 25 000 addresses

$ 0.018

€ 0.016

$ 0.089

€ 0.079

> 50 000 addresses

$ 0.017

€ 0.015

$ 0.079

€ 0.069

> 100 000 addresses
Contact us
Contact us
Price per
US address
Price per
international address
1 - 24 000 addresses / month

$ 0.018

€ 0.016

$ 0.089

€ 0.079

> 25 000 addresses / month

$ 0.017

€ 0.015

$ 0.079

€ 0.069

> 50 000 addresses / month

$ 0.016

€ 0.014

$ 0.069

€ 0.059

> 100 000 addresses / month
Contact us
Contact us
---
The service is
pre-paid
and available in
units of 1000 addresses
. By placing an order you agree to the
terms and conditions
for the address validation service.
Notes:
Credits do never expire - you can use them up anytime. Unused credits roll over to the next month.
Account Balance Monitoring: You can monitor your account balance either in your account's web dashboard or with the getBalance API call. We will send you an email notification when your account balance reaches 10% of your last purchased amount.
Upgrade or add credits anytime: You can add more credits anytime by upgrading your subscription or by making a one-time payment.
Adobe
Citrix
Autodesk
Salesforce
Ableton AG
Digistore24
STRATO AG
Telefónica
T-Systems International
Hetzner Online
Afilias
Caroobi
Homebell
Puppet
MediDate
Dentolo
Lendstar
BillPay
CrediFi
Omniga
ZeroTurnaround
Cablevision Systems
Foxchip
SafetySend
Active Web Hosting
Fairchild Software
ePrep
Good e-Learning
Oklahoma State University
Louisiana State University
Kansas State University
York Archaeological Trust
Deutsche Gesellschaft für Personalführung e.V.
The Royal Veterinary College
Executive Management Institute
PricewaterhouseCoopers (PwC)
KPMG
Lawyer.com
Nielsen
TietoEnator Consulting GmbH
ASA International Ltd
Everest Business Engineering
Evergreen Research
enmore consulting ag
Driver & Vehicle Licensing Agency
CGH Medical Center Illinois
Douglas County Oregon
Orange County
Oklahoma City
City Of Monterey
City of Vista
San Diego County District Attorney
Thames Valley Council
Technisches Hilfswerk THW
Handwerkskammer der Pfalz
Employment Help Centre
United Nations
World Vision International
World Association for Children and Parents
VDI
Krebsliga Schweiz
DCI Donor Services
Alzheimer's Association
The Educational Alliance
Community Action
savewater Alliance
Generations Home Care
United Nations Federal Credit Union
Deutsche Bundesbank
E*TRADE
Triodos Bank
Bremer Kreditbank AG
Westdeutsche Lotterie/WestLotto
Stansberry & Associates Investment Research
Telemet America
Finanz-Union
Courtesy Insurance Agency
CPS/Texas Insurance
CEK Insurance
Century 21 Dunaway & Hart, Inc.
Carlyle Coutts Capital Corp.
Williams Lake and District Credit Union
Mezrah Financial Group
Catholic Life Insurance
Rohde & Schwarz
Real Digital
Shell
Daimler
Toyota
Avis Autovermietung AG
RUAG
Leistritz
Electrolux
EMCC Software
Firmengruppe Max Bögl
Fleurop
Statista
Sauerbruch Hutton
OutFittery
van Laack
Walbusch
Lindex
Christ AG
Blanchard Wells
Privileg Massivhaus GmbH
S&S Messelogistik
Transammonia
R.T.Vanderbilt
Klein Data Center
GIE Remy Cointreau Services
Unifrax Corporation
Metabo
Designated trademarks and brands are the property of their respective owners.
---
Money Back Guarantee

With our 30 days unconditional money-back guarantee, ordering is completely risk-free. If you are not satisfied for any reason whatsoever, just let us know within 30 days of purchase, and we will refund your order in full - no questions asked.
»
Address Verification
is almost a no-brainer. Mailings and shipping products to undeliverable addresses cost you a lot of money. Calculating with 10,000 new addresses and costs of $ 10 for every returned mail, even with a rate of only 5% bad addresses, address verification saves $ 5,000 compared to costs of only $180.«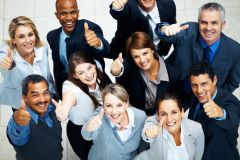 ---
---
Why Choose Byteplant?
More than 500,000 users worldwide rely on Byteplant products every day.